Guyana alerts int'l partners on reports of Venezuela military mobilization near border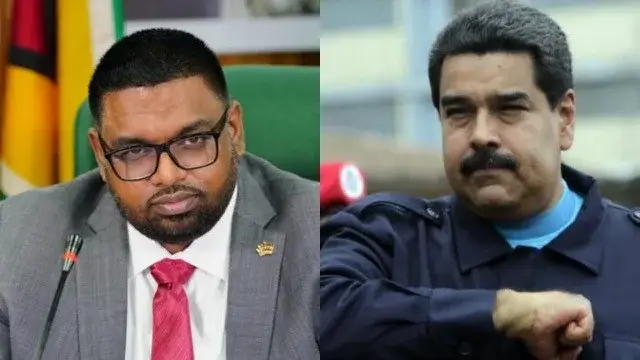 The government of Guyana has issued a statement expressing its concern over reports of increased military activities and troop mobilization by Venezuelan forces in proximity to the country's borders. In response to these developments, Guyana has taken steps to address the situation, including informing its international partners and taking measures to safeguard its sovereignty.
The Guyana Defense Force has been closely monitoring and reviewing these reports, and the government has emphasized that all information regarding this matter is being treated with the utmost seriousness. This comes as Venezuela has issued threats and hostile statements towards Guyana and oil companies that participated in the country's recent bid round, even passing a motion in its national assembly reaffirming its territorial claim over Guyana's Essequibo region.
Guyana's government has expressed profound concern over these actions, viewing them as potentially escalating tensions between the two nations. To resolve the territorial controversy, Guyana firmly believes that the appropriate platform is the International Court of Justice (ICJ) in The Hague. The ICJ has affirmed its jurisdiction twice to address the competing claims of Venezuela and Guyana, offering the potential for a final, binding, and equitable settlement in accordance with international law.
As part of its response to the military mobilization reports, Guyana's Minister of Foreign Affairs and International Cooperation requested an explanation from the Venezuelan Ambassador. The Ambassador stated that the troop mobilization was intended to combat "illegal mining operations."
The government of Guyana says it remains vigilant and has shared its concerns about the increased military activities near its border with the heads of CARICOM and its other international partners. Notably, the United States, CARICOM, the Commonwealth of Nations, Brazil, and the Organization of American States (OAS) have publicly condemned Venezuela's recent aggressive actions. 
Read full Article.