Guyana exploiting petroleum resources
Developing a new and modern economy 
eyesonsuriname
Amsterdam, March 18th 2022– IDB President Mauricio Claver-Carone said Guyana should be more like Norway and not stall social, economic, cultural and creative developments like in the Middle East or Africa
Committing to help the country develop its oil and gas resources while simultaneously transitioning to clean energy, President of the Inter-American Development Bank (IDB) Mauricio Claver-Carone said they want Guyana to be like Norway and not have a stalled economy like some countries.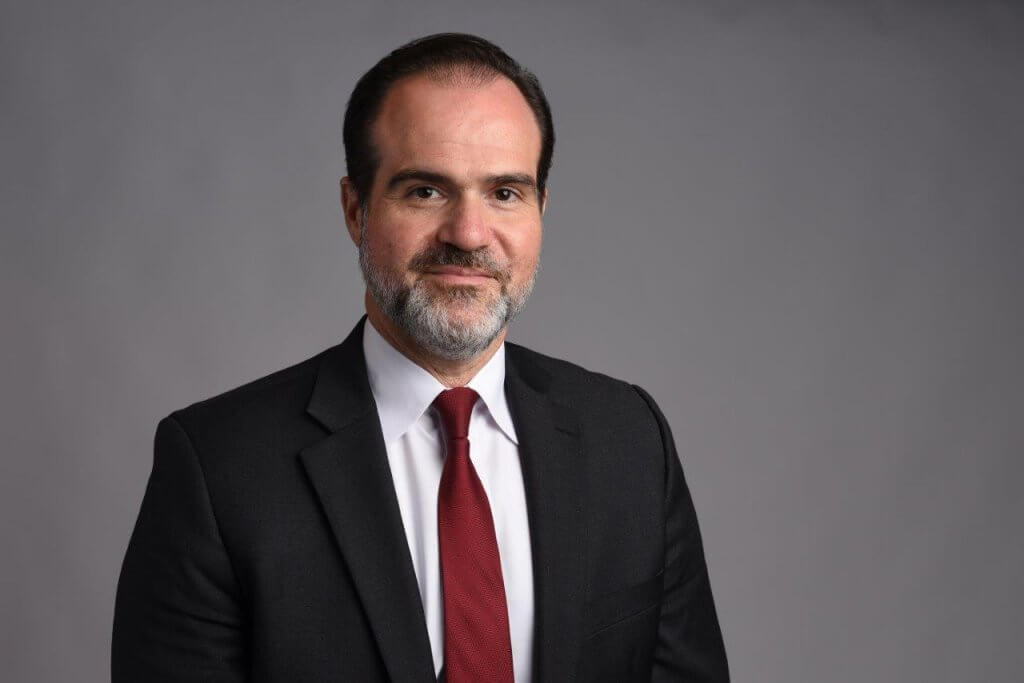 We have a unique opportunity here to help a country to take that developmental path like Norway did. We want Guyana to be like Norway. We don't want it necessarily to be the Middle Eastern and African models that have actually seen development stalled with the new resources and democracy trampled in that regard," the IDB President said during a roundtable session with Caribbean journalists last week.
According to Claver-Carone, this is a once in a lifetime opportunity – last seen with Norway when it discovered oil in the 20th century. Consequently, he noted that eyes around the world should be on Guyana as it positions itself to be the largest per capita oil and gas producer globally.
This, he explained, is a tremendous opportunity with a tremendous amount of responsibility. As such, the IDB Head outlined the importance of helping democratic countries like Guyana to truly ensure its resources go towards the development and benefit of the country in a sustainable manner.
But he posited this can only be achieved if the resources are able, and in Guyana they are.
"That is something we haven't seen in Latin America and the Caribbean… They will have the per capita resource to do so if managed well and if everyone can benefit from it. How do we do that? We have an opportunity here to help that country to take on that complete development path like Norway did… Here, our goal is for Guyana to be the Norway model. And if we can help them do that successfully, it will be the first time in Latin America and the Caribbean [that] we can help a country through its entire development phase," he asserted.
Green transition efforts
At the same time, Claver-Carone noted that the IDB will also help the country through its green transition efforts. Describing it as "walking and chewing gum", the IDB President reminded that Norway is now a champion in green energy and sustainability after having a viable oil and gas industry.
He said the financing institution will be working to Guyana, and Guyanese companies as well as investors to ensure that development projects are done in an inclusive and sustainable fashion in keeping with the energy transition efforts.
Claver-Carone's remarks were in response to questions about IDB's support for developing countries like Guyana, which has been producing oil for more than two years after first discovering the light sweet crude offshore in 2015, and its Dutch neighbour, Suriname, which has also found oil offshore but is yet to produce.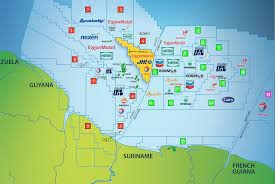 The IDB Head was asked about the two countries developing their resources at a time when the world is trying to shift from fossil fuel to cut emissions so as to combat the climate crisis. But Claver-Carone argued that since countries like the United States, Europe and in the Middle East were allowed to exploit their petroleum resources to develop their economies; it would be unfair to not let Guyana and Suriname as developing states to similarly do the same.
It's not our fault that now Guyana and Suriname have discovered these resources in the 21st century when the rest of the world is moving towards transition to green energy and towards ensuring that they have the least climate impact possible and eventually zero climate impact."
He added,
What we are doing is helping Guyana and Suriname… first and foremost, [to ensure] that its peoples are not punished because that would be unfair. In the same time, helping with the energy transition both the sustainable goals how to ensure a country's development is not punished – how to exploit these resources in a way that benefits its population, in a way that is sustainable and inclusive and at the same time; because we are literally doing something that has never been done before – walking and chewing gum – while at the same time helping Guyana and Suriname with that energy transition towards cleaner energy and the sustainable goals that Guyana and Suriname have committed to."
Against this backdrop, Claver-Carone outlined that with lessons learned from the 20th century, the IDB has developed a novel approach to that would allow for the two countries to continue their oil and gas activities while also transitioning to renewable energy.
While Guyana has a thriving oil and gas industry, the country continues to remain a carbon sink with its vast, largely untouched, pristine forests and is now looking to sell its carbon on the world market.
After more than 20 discoveries offshore Guyana, US oil giant ExxonMobil and its partners are currently producing oil with two Floating Production Storage and Offloading (FPSO) vessels in the Stabroek Block, which has more than 10 billion oil equivalent barrels.
Discoveries have also been made in other blocks offshore. (G8)
eyesonsuriname