Learning and studying for a better Life
Beating the Odds
Viva Sranang
Anton JieSamFoek / Max Westerman
Amsterdam/ Rio de Janeiro, January 28th 2022— Listening to this team of Dutch game designers about their work in one of Rio de Janeiro's favelas, is an absolute delight and pleasure. It also makes your day or whatever time you listen to their stories.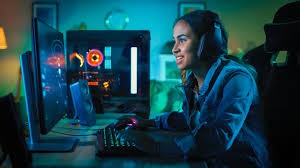 They have been teaching less privileged children in the slums near Copacabana and Ipanema beach, two of the world's most mundane and luxurios beaches, how to design "serious" games, meaning useful games, not the ones where kids shoot at and kill each other or murder and mahem or steal on computer screens.
But games you can learn from. Learn how to build a great and meaningful life and share that knowledge and wisdom with others, building not only on your own capacity but also on that of your country.
Favelas are those immensely overcrowded cities within the great cities often in not so developed countries.
They are copies of the great cities, with theaters and butcher shops or bakeries, hair salons and prostitutes but also with cops to combat crime. There are some 800 favelas in Rio de Janeiro alone, some housing around 250.000 people living at each other's doorsteps. Without learning for life most of these children end up on the streets or in jail. But with certain skills and luck some become national or international football stars.
All depends on how they would want to live their life. Making the right choices could become a serious challenge.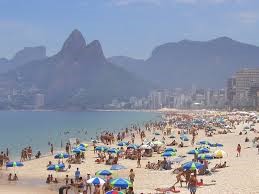 Some of the children and students had never seen a computer mouse before, but in no time they designed a pacman-like game that promotes COVID prevention in the favelas. Many other inventive games have followed.
Despite or thanks to their background growing up in poverty, these kids are more motivated than other students, who grow up in relative wealth and they learn faster," instructor Rob Tieber said.
The project is led by Jurriaan van Rijwijk and his wife Sandra. Their Eindhoven-based company Games for Health normally designs therapeutic games for the healthcare industry. 
And listening to their fascinating story I thought by myself that these kinds of projects could fit perfectly well into the psyche of our children in Suriname. We too are somehow eager to learn and have the ability and yearn more than ever to get out of the underprivileged situation for ever building on a constructive future instead of selling sunglasses on city corners or getting into the crime scenes and perhaps spend considerable time in jails and prisons.
Our brains are geared for the opportunity to take our own future in our own hands and face the challenge of building a better country by building ourselves.On vacation in Rio de Janeiro they befriended Diana Nijboer, whose EduMais organization has been educating kids in the favela around Copacabana at the edge of Ipanema for years, and so the idea for a games workshop was born.
The next step is to roll the project out to other favelas as well; not in order to flood Brazil with game designers, but to sharpen the many creative talents these children have.
"We teach kids to develop their inherent creativity and use it for productive ends," says Jurriaan. Thus putting them ahead of the game. And with little effort we in Suriname can easily win this game.
It's easy: inviting Jurriaan and his team to come and have a look around in Paramaribo and absorb his teachings on how to game and win for the rest of our lives. And at the same time have a great Surinamese meal. That alone will give us in Suriname an even greater edge over Brazil, as our food is great. Life can be really easy.
Anton JieSamFoek / Max Westerman