No mentioning of Suriname
Investments Chevron and Exxon
eyesonsuriname
Amsterdam, 6 January 2023–Chevron Corp. and ExxonMobil – two of the biggest oil and gas majors on the globe have been pulling the plug on mega international projects to focus attention on more lucrative ventures in the Americas.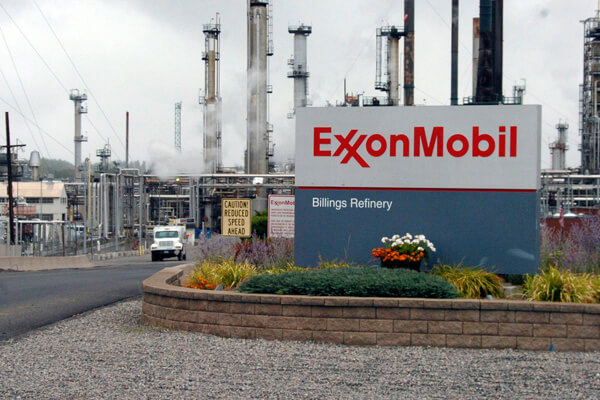 The Wall Street Journal is deeming it "the era of retrenchment".
Both Chevron and Exxon plan to pour most of their annual budgets into the Americas.
Chevron has its eyes on oil fields in the US, Argentina and Canada while Exxon is focused on the Permian, New Mexico, Brazil and its newest latest and most exciting prospect – Guyana.
Their retreat from places such as southeast Asia, West Africa, Russia and parts of Latin America—sometimes by choice, sometimes by fiat—marks an era of retrenchment for companies that had spent decades putting stakes in the ground around the world," Wall Street Journal's Collin Eaton wrote on January 3.
Wall Street Journal said in 2022, Chevron dumped some assets in the UK and Denmark.
Exxon on the other hand sold or proposed to sell off its assets in Chad, Cameroon, Egypt, Iraq and Nigeria with some assets in the US and Canada – deeming it the largest number of such sales since 2018.
In its corporate plan through 2027, Exxon said last month that its investments in 2023 were expected to be in the range of US$23 billion to US$25 billion "to help increase supply to meet global demand."
By 2027, Exxon's upstream production is expected to grow by 500,000 oil-equivalent barrels per day to 4.2 million oil-equivalent barrels per day, with more than 50% of the total coming from these key growth areas. Some 90% of the upstream investments that bring on new oil and flowing gas production are expected to have returns greater than 10% at prices less than or equal to $35 per barrel, Exxon said.
As both majors cut costs, their earnings have jumped significantly.
Last quarter, Exxon posted yet another record-breaking profit with earnings for the third quarter of 2022 totalling US$19.7 billion. In the second quarter, the company recorded us$ 17.9 billion (… ) in earnings, its largest quarterly record ever at that time.
This was almost a four-fold increase over earnings made during the same period in 2021.
In the 2022 first quarter, Exxon made US$$5.5 billion. Earnings for the year now total an eye-popping US$43.1 billion. This is almost double the US$23 billion it made for the entire year of 2021.
Those earnings, according to Exxon, benefited from higher volumes and improved mix from growth in the company's advantaged assets in Guyana and the Permian.
And like Exxon, Chevron is betting on the Permian too. It plans to spend more than US$4 billion for the Permian Basin development this year.
eyesonsuriname