Potential Suriname/ Guyana Investments
Hess Corporation Acts
eyesonsuriname/antonfoek
Amsterdam, 22 december 2022–Standard & Poor Global believes bid rounds in Guyana and Suriname will attract further investments that are needed to drive the development of a competitive global oil environment.
Given the trail of economic damage left by the COVID-19 pandemic and the Russia-Ukraine war, industry players such as Hess Corporation have stressed the need for investments to double in low-cost, high-impact producers like Guyana to meet global demand.
A recent report authored by Cody Schulte, a senior technical research analyst at S&P Global Commodity Insights, acknowledged the need referenced by Hess while welcoming the bid rounds in the two CARICOM States. It also stressed the importance of Guyanese and Surinamese authorities stepping up to be part of the global supply mix by pushing ahead with their respective bid rounds in deep and shallow water regions.
In Guyana, 11 shallow water blocks and three deepwater blocks will be up for grabs. The deep-water blocks represent three divisions of Guyana's previously designated Area C, located north of the Canje block and east of the Kaieteur block. To date, no drilling or 3D seismic surveys have been conducted in the Area C acreage.
Guyana's bid round will be open until April 14, 2023. Evaluations and negotiations will follow, with a timeline for awards set in May 2023. Participants are expected to pay a US$20,000 fee that gives them access to the government's data room for the blocks. Awardees will also be the first to utilise the country's revamped model Production Sharing Agreement (PSA), which will feature several new terms. These include a 10% royalty, a 50/50 profit oil split, a 10% corporate tax and a 65% cost recovery ceiling.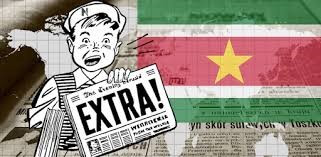 In Suriname, one bid round is already in process while another is planned for mid-2023. The Demerara 2022 Bid Round features six concessions. It centres on the open acreage of the deep-water areas that cover a geologically defined structure that is the bid round's namesake known as the Demerara Plateau.
Previous drilling in this portion of the Guyana-Suriname Basin was undertaken by multiple operators, most notably Tullow Oil and Kosmos Energy. One non-commercial gas discovery was made by Tullow in 2017, with the Araku 1 NFW located in Block 54, and three 3D seismic surveys have been conducted in the area during 2012-15. S&P said in its report also that the northeast portion is part of the Demerara Plateau that has not been drilled nor surveyed with 3D seismic tests.
Furthermore, S&P said petroleum systems have not been properly defined but proposed plays include the Upper Jurassic to Lower Cretaceous sediments and pre-Albian aged carbonates. It was keen to note that the 2023 shallow water bid round will involve the open acreage not awarded in the 2021 bid round namely blocks 1, 2, 3, and 4.
Through these bid rounds, S&P said the governments of Guyana and Suriname have made it clear their intentions to the market to thoroughly assess their hydrocarbon potential. Based on the discovery boom that has taken off in the Stabroek Block, S&P said all eyes are on the upcoming bid rounds, which can unlock more multi-billion barrels of resources that will be needed in the future.
eyesonsuriname/antonfoek