Málaga Europes Newest High Tech Centre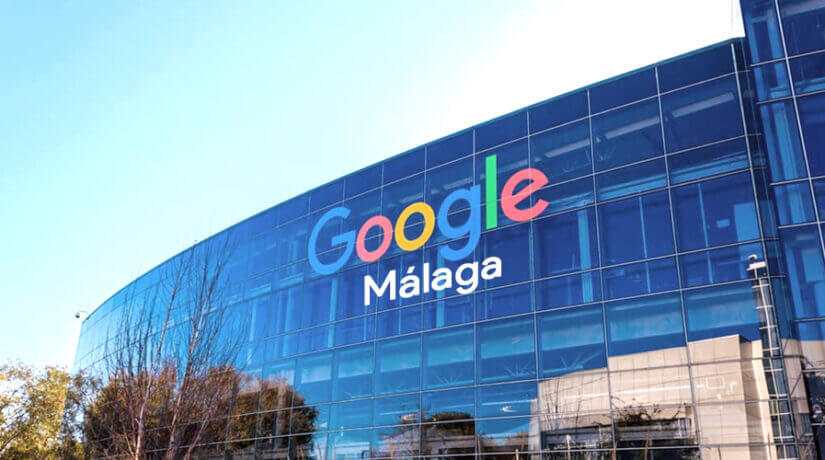 eyesonsuriname 
Amsterdam, March 1st 2023 — The Spanish city of Málaga is rapidly developing into a tech valley. Google is currently building its new cybersecurity center there, which acts as a magnet for other tech companies. They are queuing up to settle on the Costa del Sol as well. And 
The Málaga TechPark started in 1990, but the beginning was not easy and the park grew slowly. Just as it was starting to gain some size, the financial crisis of 2008 came and it almost emptied again.
That is different now, says director Felipe Romera, who was there from the start.
"The big turnaround was the pandemic, the forced working from home. In the tech sector, there were many who preferred to do it here in the sun, rather than in their home in the north or central of Europe. Tens of thousands of them came to the Costa del Sol, especially to Málaga. They appreciate the size, more than 1 million inhabitants in the urban agglomeration, the many international schools and the good connections. When the pandemic was over, many did not want to go back."
Turn the case around
Employers weren't happy about that. Working from home is fine, but in moderation. Forcing their staff to move back proved difficult. Many employees had the choice of work. There were companies that turned things around.
Instead of moving staff back, they opened a branch where their telecommuters had settled.
Málaga TechPark grew rapidly as a result.
At the beginning of 2022, Vodafone opened its European Research and Development Center in Málaga. 600 to 1,000 people will work there. The British telecom company had five European cities in mind. For Vodafone CEO Colman Deegan, the choice was clear: "We are convinced that the digital ecosystem that has developed in Málaga will become even stronger in the coming period."
He is referring, for example, to collaboration with other tech companies, which is easier to achieve because they are close to each other.
In Málaga, Vodafone is working with Samsung, Marvell and Nokia on Open RAN, a new technology to connect mobile devices in a way that makes operators less dependent on just a few suppliers.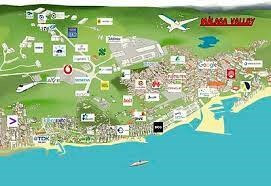 Other Vodafone employees are working on 6G and new applications of the internet of things in Málaga.
After Vodafone, Oracle, Huawei, the Japanese TDK and Ericsson followed. There was a flywheel effect: companies are now lining up. Some want to establish themselves at the TechPark, others are looking for a building in the city themselves.
Menno Biesiot, founder and director of the Amsterdam app developer
Pinch, did the latter. "Until 2020, I was convinced that building apps is something you have to do by sitting next to each other and working as a team. Then covid came, and we were forced to do it differently. Fortunately, that went very well.'
In the Netherlands, Pinch has 50 employees. Biesiot saw opportunities for further growth. Because of the experiences in 2020, he believed that growth could be done abroad, with remote employees.
European Silicon Valley
He looked in Riga (Latvia), in Varna (Bulgaria), in Lisbon and in Málaga. All four have a technical university and are trying to put themselves on the map as the European Silicon Valley.
Menno Biesiot
'As an entrepreneur, I look at costs, the availability of good staff, the language barrier, stability of the national government and work culture. And finally, there is also the "fun" factor.
Do I really want to spend a large part of my time in Riga or Varna? When I walked through Málaga, I knew the answer to that."
Meanwhile, the Pinch branch in the old center of Málaga is also growing rapidly. The office opened ten months ago. Now 10 people work there, soon 20 to 25.
A few hundred meters from Pinch Málaga, Google is building its new cybersecurity center, which will open later this year. Google employees will monitor the security of the internet there, from fishing and hacker attacks to states engaged in digital warfare.
Google announced four months ago that it is coming to Málaga.
Felipe Romera noticed the effect immediately. "First that impulse after the pandemic. Vodafone put us on the European map. Thanks to Google, this now applies on a global level."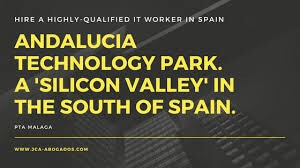 Málaga TechPark currently employs 30,000 people at companies from 21 countries. It is being built at lightning speed. Soon there will be room for 50,000 people. That's just the TechPark, there's a lot more going on outside. The municipality of Málaga estimates that one in four of its inhabitants derives their income directly or indirectly from the tech industry.
'Don't look too far ahead'
End part 1
eyesonsuriname