National priorities First in Guyana
Guyana Oil Fund at work
eyesonsuriname

Amsterdam, 20 feb 2023– US-based private financial and investment company, The Motley Fool, says ExxonMobil's fifth development project off the coast of Guyana is a clear indication of the major's confidence in the oil market.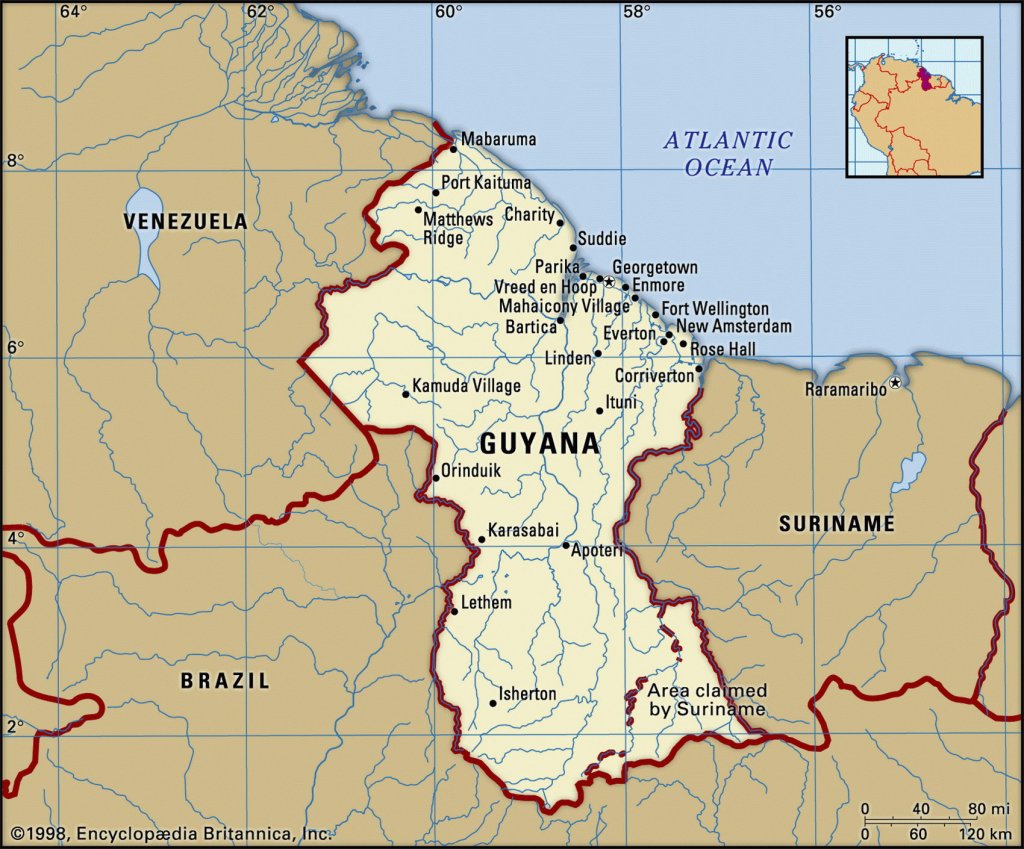 The Uaru development, set to deliver first oil in 2027, is expected to cost around 27% more than the last Guyana project.
"It's a massive undertaking for the company (Exxon) and its partners, Hess and CNOOC, representing a bold bet on the oil market's future," The Motley Fool said in an analysis by Matthew DiLallo, published on January 18.
The project, which will produce at a steady rate for two decades, is now estimated to cost US$12.683 billion.
The oil company adds a third reservoir target to massive Uaru development.
The oil major and its partners have already committed to invest $30 billion to build the first four Guyana projects.
Exxon is the operator and is funding 45% of the capital investment. Hess holds a 30% stake, and CNNOC is a 25% partner.
The fifth project would increase their Guyana production capacity to 1.2 million bpd by 2027."That puts them on pace to triple their output from last year's total within the next few years," The Motley Fool stated.
Guyana has been a game-changer for Exxon and Hess.
The companies made their first offshore discovery at the Stabroek Block in 2015 and started producing in 2019.
Exxon has made more than 30 discoveries, uncovering an estimated 11 billion barrels of oil equivalent.
Guyana believes there's more crude underneath its waters and estimates its resources to be as much as 25 billion barrels. It's planning to auction off more acreage licenses to entice other companies to explore off its shores.
Dutch/Belgium company to supply 24 jumpers for us$ 12 billion Uaru project."ExxonMobil's strategy to continue investing in oil and natural gas projects has paid big dividends over the past year," The Motley Fool said.
"It has capitalized on its growing production from low-cost regions like Guyana to cash in on higher prices, and set a quarterly profit record of $19.7 billion in Q3."Uaru will be the largest ever project to date, offshore Guyana, by cost and volume of resources to be produced.
There maybe a catch as Guyana could export gas from the upcoming Uaru project.
The project scope includes drilling approximately 38-63 development wells, installation and operation of subsea umbilicals, risers, and flowlines (SURF) equipment; installation and operation of a floating production, storage, and offloading (FPSO) vessel; and ultimately, project decommissioning.
Guyana plans to spend a little over 50% of its oil windfall revenues over the years 2023-2026, on national development priorities heavily geared toward modernising public infrastructure and improving vital social services.
The expenditure projections are included in the government's 2023 budget proposal, which was tabled in the Guyana Parliament las Monday by Minister of Finance, Dr. Ashni Singh.
The budget the Minister tabled is valued at GY$781.9 billion, of which 26.7% (+/- 1 billion us$ will come from Guyana's oil fund. This makes for the second year of spending of oil revenues, after us$ 607 million supported the 2022 budget.
Table shows actual and projected Natural Resource Fund inflows and withdrawalsThe government expects to receive US$1.66 billion from oil sales, royalties, and interest in 2023. Expected inflows into the Natural Resource Fund will increase gradually to US$2.16 billion in 2024, US$2.47 billion in 2025, and US$2.78 billion in 2026.
The formula that is used to calculate allowable withdrawals in any given year, allows for significant savings. As spending increases, there will be a corresponding increase in savings through 2026.
The government expects to withdraw US$1.16 billion in 2024, US$1.26 billion in 2025, and US$1.27 billion in 2026.
The savings balance in the fund by the end of 2026 is projected to be US$5.65 billion.
By this time, total spending from the Fund since the first withdrawal in 2022 is projected to be US$5.29 billion.
Authorities have emphasized a policy of investing revenues in capital projects while rejecting calls by some sections of the society for cash transfers to be made to every household.
Recently, President Dr. Mohamed Irfaan Ali said that that is the worst thing the government can do for the country, and that it would be the quickest way to afflict Guyana with the Dutch Disease.
eyesonsuriname