Suriname ratings onto negative
Moodys evaluation
eyesonsuriname
Amsterdam, February 17, 2023 — Moody's Investors Service ("Moody's") has changed the rating outlook on the Government of Suriname to stable from negative and has affirmed the Caa3 issuer and senior unsecured debt ratings.
The main driver behind the outlook stabilization is Moody's expectation that losses as a result of the ongoing restructuring of Suriname's debt will be consistent with a Caa3 rating. Despite uncertainty surrounding the timing and final terms of the restructuring, risks around the magnitude of the eventual losses appear broadly balanced.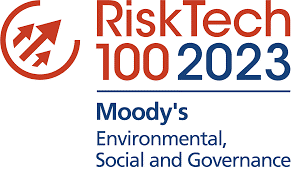 The affirmation of Suriname's Caa3 ratings balances limited external financing sources, very weak governance, weak fiscal metrics and ongoing debt default against authorities' efforts to improve fiscal policy effectiveness, which over time should lead to improved fiscal metrics and macroeconomic stability.
Suriname's local-currency country ceilings remain at Caa1, maintaining a two-notch difference with the sovereign rating, which reflects relatively large external imbalances, a heavy reliance on a single commodity, and weak institutions and policy predictability. The foreign-currency country ceiling remains at Caa2, representing a one-notch gap to the local currency ceiling, reflecting low policy effectiveness, high external indebtedness, and relatively closed capital account that generate a degree of transfer and convertibility risk, notwithstanding a track record of limited intervention.
RATINGS RATIONALE
ONGOING DEBT RESTRUCTURING WILL LIKELY RESULT IN LOSSES IN THE ORDER OF 20-35% FOR PRIVATE CREDITORS
RATING OUTLOOK
A stable outlook reflects Moody's estimates that losses associated with the ongoing payment default incurred by private creditors are broadly balanced on either side of a 20% to 35% range consistent with a Caa3 rating.
The government of Suriname first defaulted in July 2020 after bondholders agreed to a consent solicitation to defer payment of principal on the government's international bond with a final maturity date of 2023, which Moody's deemed a distressed exchange. The government subsequently failed to make a coupon payment on another one of its international bonds within the 30-day grace period in November 2020. The government has not made any principal or interest payments on its international bonds owned by private creditors since the June 30, 2020 coupon payment.
Moody's central scenario is for private creditors to incur losses consistent with the Caa3 rating. The restructuring of external debt owed to private creditors is part of a broader government debt restructuring aimed at restoring debt sustainability.
Moody's expects the government and private bondholders to reach an agreement on debt restructuring that entails a reduction in the principal amount outstanding, an extension of the final maturity and step-up coupon structure that reduces the interest rate over the life of the restructured bond. The government and private creditors have both proposed the inclusion of an instrument linked to future government oil revenue, which would partially compensate for the reduction in face value that will be applied. Although the value of this instrument is uncertain and dependent on the development of off-shore oil production, its inclusion would result in lower losses than those implied by terms of the restructuring.
Even after a restructuring is complete, Suriname's rating is likely to remain at the low end of the rating scale. The stable outlook reflects balanced risks around the government's fiscal consolidation agenda and the implications for potential losses for private creditors.
The government's efforts at restoring macroeconomic stability and fiscal sustainability, initially anchored by an IMF program seek to address a number of policy shortcomings including: fiscal consolidation, strengthening the monetary policy framework, addressing banking system vulnerabilities, and tackling various governance issues.
RATIONALE FOR THE AFFIRMATION OF THE Caa3 RATINGS
The affirmation of Suriname's Caa3 ratings balances limited external financing sources, very weak governance, weak fiscal metrics and ongoing debt default, against the authorities' policy efforts in the context of a renewed IMF program which over time would improve Suriname's fiscal standing and macroeconomic conditions.
Suriname's Caa3 rating captures implementation risks associated with reforms contemplated in the IMF program. The quality of policymaking suffers because of a lack of qualified professionals in the public administration. The government lacks sufficient technical competencies in many areas, and relies heavily on technical assistance from multilateral organizations to assist with policy design and implementation.
The government's macroeconomic targets incorporate a sizeable fiscal adjustment intended to achieve a 4.5% of GDP primary surplus by 2024, with a focus on broadening the tax base, including implementing a value-added tax and containing non-priority spending. Revenue measures include increase in sales tax and the introduction of a VAT to replace the sales tax, along with administrative improvements and reduction in tax exemptions. On the expenditure side, the government targets the phased reduction of electricity subsidies and the reduction in its wage bill.
Suriname's medium-term growth prospects will be closely tied to the authorities' ability to attract foreign investments to develop abundant energy resources. Offshore discoveries point to large reservoirs of oil and gas that, if developed, could make Suriname one of the largest oil producers in Latin America.
Despite optimism regarding off-shore oil potential, disappointing drilling results from several exploration wells in 2021-22 have led the energy companies postpone a final investment decision. The government is entitled to a 6.25% royalty rate on gross production, along with a 36% income tax on any profit. In addition, Suriname's government-owned petrol company, Staatsolie, has the option for 20% participation in the development and production of oil in the block.
ENVIRONMENTAL, SOCIAL, AND GOVERNANCE CONSIDERATIONS
Suriname's ESG Credit Impact Score is very highly negative (CIS-5) driven by its very highly negative governance profile, while exposure to social and environmental risks are moderately negative. The government's high debt burden limits its resiliency and will put pressure on government spending in areas like healthcare and education, which over time, will increase exposure to social risks.
Suriname's exposure to environmental risks is moderately negative (E-3 issuer profile score) reflecting physical climate risk, carbon transition risk, and water risk. Suriname's exposure to physical climate risk is driven by risks associated with a rising sea level given the portion of the population and economic activity that occur near the sea level. Water risks capture the impact of droughts and heavy rain on Suriname's agriculture production.
Exposure to social risks is moderately negative (S-3 issuer profile score), and it is mainly related to exposure to labor and income risks, given macroeconomic instability that will weigh on job creation. A high debt burden will put pressure on spending on areas related to healthcare and education, which over time, will increase social risks.
The influence of governance on Suriname's credit profile is very highly negative (G-5 issuer profile score) and captures Suriname's history of default, concerns over fiscal and macroeconomic policy effectiveness, as well as weak rule of law and control of corruption. The lack of policy predictability constrains our assessment of governance.
GDP per capita (PPP basis, US$): 16,178 (2021) (also known as Per Capita Income)
Real GDP growth (% change): -3.5% (2021) (also known as GDP Growth)
Inflation Rate (CPI, % change Dec/Dec): 60.7% (2021)
Gen. Gov. Financial Balance/GDP: -7.3% (2021) (also known as Fiscal Balance)
Current Account Balance/GDP: 5.1% (2021) (also known as External Balance)
External debt/GDP: 119.5% (2021)
Economic resiliency: caa2
Default history: At least one default event (on bonds and/or loans) has been recorded since 1983.
On 14 February 2023, a rating committee was called to discuss the rating of the Suriname, Government of. Other views raised included: The issuer's economic fundamentals, including its economic strength, have not materially changed. The issuer's institutions and governance strength, have materially decreased. The issuer's governance and/or management, have materially decreased. The issuer's fiscal or financial strength, including its debt profile, has not materially changed. The issuer has become increasingly susceptible to event risks.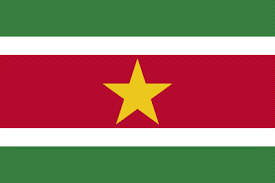 FACTORS THAT COULD LEAD TO AN UPGRADE OR DOWNGRADE OF THE RATINGS
A lower rating would result from an increased likelihood that investors will face larger losses than implied by the current Caa3 rating as part of the current debt restructuring. Suriname's credit profile will likely remain very weak, even if the government successfully implements IMF-backed reforms.
Conversely, Moody's could upgrade Suriname's rating if structural reforms lead to a significant improvement in fiscal prospects and macroeconomic conditions leading to lower losses for private creditors. Additionally, investments on off-shore oil production would be credit positive if Moody's expected those investments to lead to significantly improved prospects for economic growth and strengthening of public finances, including through robust foreign investment inflows that support the external accounts in a sustained way.
The principal methodology used in these ratings was Sovereigns published in November 2022 and available at https://ratings.moodys.com/api/rmc-documents/395819. Alternatively, please see the Rating Methodologies page on https://ratings.moodys.com for a copy of this methodology.
The weighting of all rating factors is described in the methodology used in this credit rating action, if applicable.
REGULATORY DISCLOSURES
For further specification of Moody's key rating assumptions and sensitivity analysis, see the sections Methodology Assumptions and Sensitivity to Assumptions in the disclosure form.
Moody's Rating Symbols and For ratings issued on a program, series, category/class of debt or security this announcement provides certain regulatory disclosures in relation to each rating of a subsequently issued bond or note of the same series, category/class of debt, security or pursuant to a program for which the ratings are derived exclusively from existing ratings in accordance with Moody's rating practices.
For ratings issued on a support provider, this announcement provides certain regulatory disclosures in relation to the credit rating action on the support provider and in relation to each particular credit rating action for securities that derive their credit ratings from the support provider's credit rating. For provisional ratings, this announcement provides certain regulatory disclosures in relation to the provisional rating assigned, and in relation to a definitive rating that may be assigned subsequent to the final issuance of the debt, in each case where the transaction structure and terms have not changed prior to the assignment of the definitive rating in a manner that would have affected the rating.
For any affected securities or rated entities receiving direct credit support from the primary entity(ies) of this credit rating action, and whose ratings may change as a result of this credit rating action, the associated regulatory disclosures will be those of the guarantor entity. Exceptions to this approach exist for the following disclosures, if applicable to jurisdiction: Ancillary Services, Disclosure to rated entity, Disclosure from rated entity.
The ratings have been disclosed to the rated entity or its designated agent(s) and issued with no amendment resulting from that disclosure.
These ratings are solicited. Please refer to Moody's Policy for Designating and Assigning Unsolicited Credit Ratings.
Regulatory disclosures contained in this press release apply to the credit rating and, if applicable, the related rating outlook or rating review.
Moody's general principles for assessing environmental, social and governance (ESG) risks in our credit analysis can be found at

eyesonsuriname