The newest dawn
And new hopes
Amsterdam/ Netherlands – Paramaribo, Suriname July 3d 2022–– A brand-new chapter dawns for Suriname, quickly becoming one of the hottest new oil exploration destinations on the globe.
And its President, Chandrikapersad Santokhi has opened the floodgates, inviting investors from all and sundry to help develop and share the benefits of its emerging oil and gas sector.
President Santokhi's invitation was made as he delivered the feature address at the opening of the Suriname Energy, Oil and Gas Summit (SEOGS) on Monday.
My government is inviting the international oil and gas companies to cooperate with our state oil company to reach agreements on further exploration and exploitation and to do business in oil and gas in Suriname. My government is also inviting all investors to come to Suriname and to invest in the spin off business of the oil and gas sector with local content in mind," the Suriname President said.
Dignitaries, industry experts and investors have turned all focus to the Dutch-speaking nation over the next four-days where they get a chance to share knowledge and create partnerships as Suriname aims to establish itself as a global oil and gas powerhouse, alongside its neighbour, Guyana. The event is being held at the Torarica Hotel in the nation's capital, Paramaribo.
Suriname already boasts of having a mature oil industry and is ready to expand to offshore operations; but this feat will only be achieved through "strategic and tough" decisions, President Santokhi underscored.
The Suriname Head of State noted that sustainable development and growth would not do well in politically unstable environments. And this is why, he said, Suriname continues to take steps to avoid this path.
Further, a major part of Suriname's plan to achieve the success of its oil and gas sector is regional cooperation, President Santokhi added. And with Guyana as its closest neighbor, Suriname is looking to work in sync with its English-speaking neighbour.
Santokhi said, "Suriname and Guyana want a fair and equal opportunity to develop the newfound resources with no double standard and no extra conditionalities, and we must manage these newfound oil and gas discoveries well and effectively to steer our economies to the next level of development and delivery of common goods in a sustainable way," he stressed.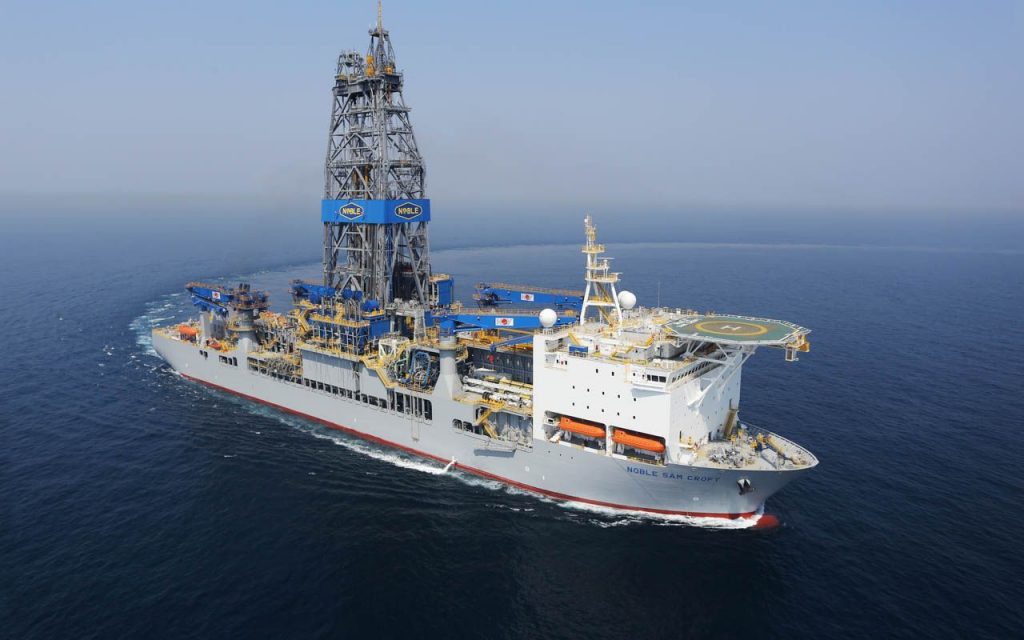 "We must secure the lives of our next generation," he added.
Guyana President, Dr. Mohamed Irfaan Ali who also gave an address for the conference's opening ceremony, spoke highly of the partnerships between the two nations and what they are trying to achieve for the benefit of their citizens.
Meanwhile, President Santokhi has also opened Suriname to regional businesses looking to be contractors and sub-contractors in its oil industry. Those entities would be required to register with the Suriname Chamber of Commerce and partner with a local business to reap the opportunities that exist, he explained.
Suriname is open for business. So, engage with the people of my country, engage with the business community of my country at this second Suriname Energy, Oil and Gas Summit… Let us interact and work together work towards a new and healthier road," he concluded.
Drilling operations have been ramping up offshore Suriname this year with five high impact wells being targeted by International Oil Companies (IOCs). Guyana now holds the 17th largest oil reserves in the world as a result of a string of unprecedented discoveries made by US oil major ExxonMobil since 2015. Suriname is looking to match this success with major oil discoveries and rapid development of its own oil fields.