Abundant Opportunity For Suriname Entrepreneurs
Chances For Paramaribo 
( Hello Mr. Ramdin, President Santhoki are you listening ??
Hello…are you there ?? )
Part II  
Eyesonsuriname H. W. French and Anton JieSamFoek
Amsterdam, Nov 8th 2022 We followed a route traced out on a Michelin map. It did not take long to discover that many of the routes marked on the map in red – supposedly signifying national or international highways – were little more than two-lane asphalt roads, some of which had long ago been chewed to oblivion by heavy trucking traffic, or eroded by years of seasonal rains.
The secondary or tertiary roads, traced more faintly in yellow and white, signalled far greater challenges: jarring dirt paths that were more like trails than highways. These would leave our bodies aching and caked with dust. For long stretches, the west African countryside was so empty that we had to carry our own fuel in jerry cans.
One unfortunate artefact of this region's imperial history is that, while the British and French built roads and railways to transport agricultural commodities and minerals from the hinterlands of their colonies to modern ports – where they could be shipped home for great profit – in their intense imperial rivalry, they did little to connect their respective possessions.
But by 1992, when we took another long drive along this coast, a stretch of highway had been built on either side of the frontier between Ivory Coast and Ghana circumventing a coastal lagoon, and relegating the old picturesque but chancy border-crossing ferry to quaint memory. Back then, few could have imagined the full scope of the changes coming to this stretch of coast – though, in retrospect, some of the signs were already clear.
As late as 1980, Lagos had still seemed like a series of modest towns barely stitched together by its highways and bridges. By the early 90s, though, it had exploded in size, and was already choking on itself. It had become notorious for some of the world's worst traffic jams, known locally as go-slows. Abidjan, the region's second-largest city, had also begun to morph. Its suburbs were expanding, thrusting toward the border with Ghana to the east. The other national and economic capitals of this region – Accra in Ghana, Lomé in Togo and Cotonou in Benin – were likewise starting to mushroom.
But it was on more recent trips, in the 2010s, that Mr. French saw the urban revolution transforming west Africa coming into full view. By then, Ivory Coast had laid down a true highway all the way from Abidjan to its border with Ghana. Abidjan had gobbled up early colonial capitals like Bingerville and the postcard-pretty but long-stagnant beach town of Grand-Bassam, turning them into dormitory communities.
The roadside scenery during a drive from border to border along the Ghanaian coast bore no resemblance to the lightly peopled landscapes of earlier decades. Towns and cities were strung together one after another along nearly the entire route. For long stretches, one scarcely ever left an urban environment.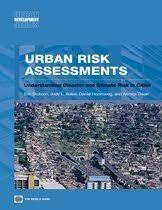 As always in this region, Lagos is where the most dramatic changes are visible. As it swells, the city is shooting thick urban tendrils west toward the border with Benin – the slender, francophone nation of 12 million people next door – rendering much of that country's economy a satellite not so much of Nigeria, but of Lagos itself. If Lagos state were an independent country, its economy would rank as the fourth-biggest in Africa.
Led by Lagos, as coastal west Africa's urbanisation gathers pace, and populations and regional commerce begin to surge across old imperial borders, the lives of tens of millions of people along the coastal corridor are changing in ways that neither colonial designs nor six decades of independent government seem to have remotely anticipated.
Earlier this year, Mr. French returned to the coast. Everywhere he went, the speed and scale of the historic transformations under way were evident. In Ghana, he visited a place he had encountered on previous trips, Takoradi, and its conjoined twin, the railroad town of Sekondi. In 1980, the two towns together counted 197,000 people. This year, their population surpassed a threshold that only 14 American cities have ever reached: 1 million people, a more than five-fold increase in little more than a generation.
On the July morning he returned to Takoradi, it was the Islamic holiday of Eid al-Adha, or Tabaski, and the narrow downtown streets were packed with young celebrants from the local Muslim minority, all dressed colourfully in flowing laced robes. When the centre of Takoradi was built, more than a century ago, the city was Ghana's lone port. It was here that Kwame Nkrumah famously returned by ship from England in 1947, emerging from obscurity to lead his country, then a British colony known as the Gold Coast, to independence 10 years later. In their fading pastel and dreary grey tones, the verandaed buildings of the old downtown looked like the set of a period drama. Just beyond here, though, the antiquated scene gave way to an enormous construction site, where a highway flyover was rising above dusty streets. Once complete, it will allow traffic to bypass the old, outgrown centre in favour of the much larger modern periphery, where most of the city's people now live.
At Takoradi's western edge, there was new shopping mall where, on the shelves of a busy supermarket with South African wines, Swiss chocolates, cellophane packs of the same brand of fresh blueberries every day available in New York, and – an even more surefire sign of disposable income – expensive canned dog food. There were also Portuguese and Chinese restaurants, a beauty salon, mobile phone shops and a bridal gown dealer doing brisk business.
End of Part II
Eyesonsuriname H. W. French and Anton JieSamFoek