ExxonMobil stabilizes contracts worth 30 billion $
Changing agreement would destabilize confidence
eyesonsuriname
Amsterdam, Feb 10 2023– ExxonMobil Guyana President, Alistair Routledge
defended the stability of the Stabroek Block production sharing agreement (PSA) during a media conference in Georgetown on Thursday.
We've made now over US$30 billion worth of investment to the country based on the contract as it stands. To change the contract when you've already made that level of commitment would be very destructive to investor confidence in the Stabroek Block and I would suspect, more widely, in the country," he said.
The terms in question apply to all development projects in the Stabroek Block. Cost recovery is pegged at 75%. The remainder is split 50/50 between government and co-venturers as profit oil. The companies also pay royalties to the government at 2% of the value of petroleum produced and sold.

There has been criticism that Guyana could have received a more favourable deal, with some calling for a renegotiation. But Routledge said the fiscal regime is good for investment.
Well at the end of the day, it's all about encouraging investment to maximise the return for the country. The current mechanism is very effective at that. These deepwater developments have a significant upfront development cost," the he said.
Exxon has a clear line of sight for six floating production, storage, and offloading (FPSO) vessels to be placed offshore by 2027/2028 with expected crude production exceeding 1.2 million barrels per day (bpd).

A timeline of Exxon's oil development projects in Guyana | OilNOW

Pressed about whether Exxon would consider ringfencing the contract, Routledge said he is not sure that ringfencing what could potentially be marginal projects in the future, would actually encourage the sort of development the country wants to see. The government has encouraged Exxon to produce crude as quickly as possible so Guyana can get much-needed revenues to invest in infrastructure and social projects, and help mitigate the impacts of climate change.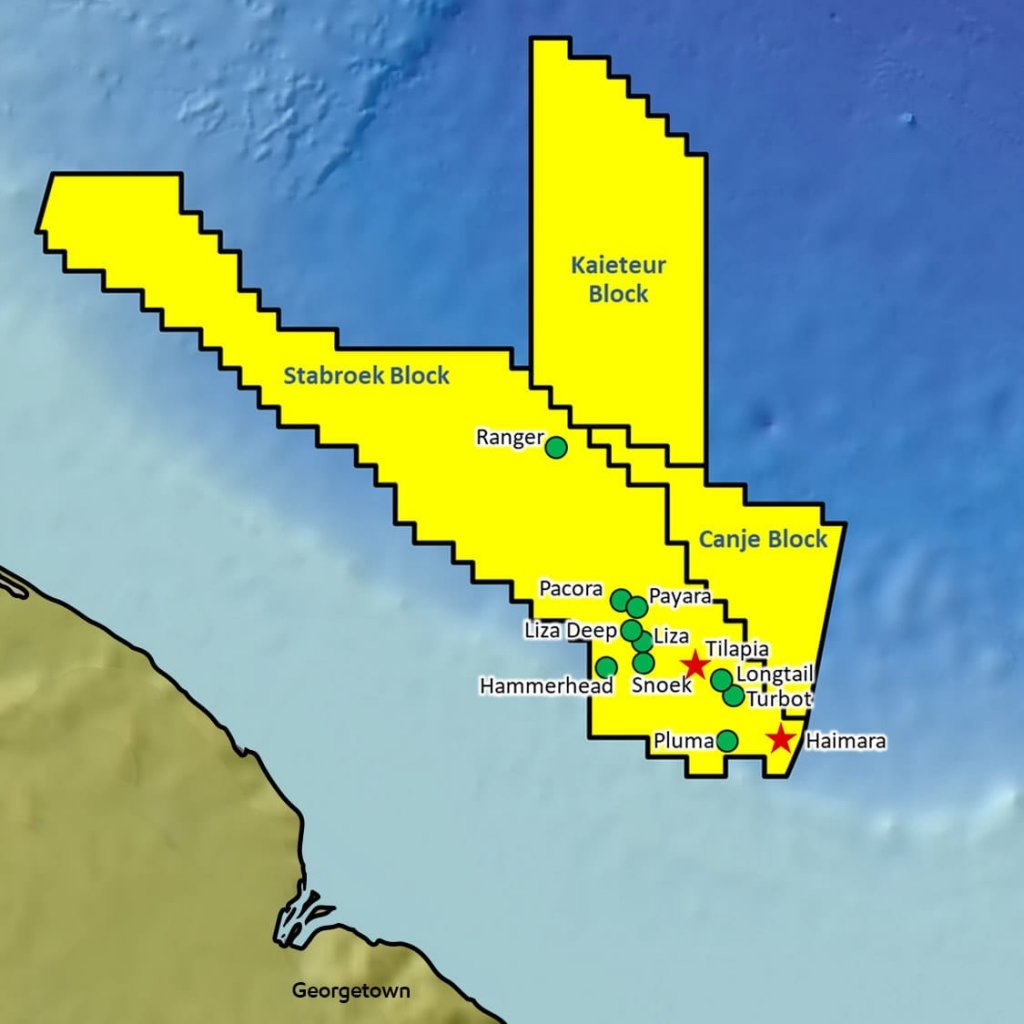 ExxonMobil has said there is potential for 10 FPSOs to be placed in the Stabroek Block.

The oil major has a 45% operating stake in the Stabroek Block. Hess (30%) and CNOOC (25%) are its co-venturers.
eyesonsuriname