Suriname present at CELAC meeting in Buenos Aires ?
Silence from Paramaribo is deafening?
eyesonsuriname
Amsterdam, January 26 2023– Argentinian President Alberto Fernández
met Wednesday with European Council President Charles Michel at Casa Rosada to discuss the importance of strengthening the bilateral agenda European Union and the Community of Latin American and Caribbean States (Celac).
Both leaders highlighted the complementarity between both regions and the importance of continuing the work promoted in recent years to reach new understandings on raw materials and energy, whose relevance has become strategic in the new global scenario.

Fernández underlined that Latin America was a zone of peace and stability, which allows long-term commitments. The European Union is Argentina's third-largest trading partner and the main foreign investor.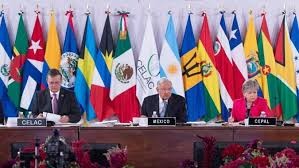 "I believe that 2023 could be the year to reach the EU-Mercosur agreement. I spoke with the President of Brazil, Luiz Inacio Lula da Silva, and with the President of Argentina, Alberto Fernandez, and I see goodwill and political momentum," Michel told a news conference in Buenos Aires.
"The July summit in Brussels with the Community of Latin American and Caribbean States will, I believe, contribute to greater concreteness," he added.

"Both in the EU and on the regional side there are still some concerns. But it is necessary to establish priorities bearing in mind that it is not possible to solve all the world's problems through trade agreements. The current Swedish presidency of the EU and the subsequent Spanish presidency will be important to continue the debate," Michel insisted.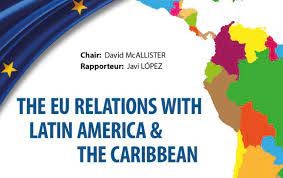 He also recalled that the agreement stemmed from twenty years of negotiations, albeit a period of stagnation when former Brazilian President Jair Bolsonaro "did not give the 27 the impression of wanting to move forward," while Lula now offers greater guarantees "to cross the finish line of the agreement in 2023."
An agreement between the EU and Mercosur would entail a progressive elimination of tariffs on European products in the agri-food, automotive, machinery, chemical, pharmaceutical, clothing, and footwear sectors.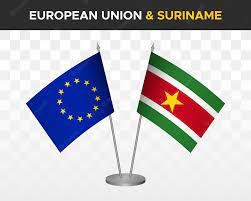 The Argentine leader also met Wednesday with the President of Cuba Miguel Díaz-Canel and of Honduras Xiomara Castro, among other dignitaries who had flown to Buenos Aires for the Celac summit the day before.

eyesonsuriname