Tax dodging / evasion: Stealing from the Nation
Destroying a country
Part V
Oliver Bullough / The Guardian
Amsterdam, March 5th 2022– One reason the Russian super-rich come to Britain, Guselnikov said, was for education. His own children attended private schools, although they now have British passports, so they were not counted among the 2,806 Russian children attending schools surveyed by the Independent Schools Council last year. By multiplying that total with the average fees parents pay, we can calculate that a minimum of £48.3m comes to Britain's private schools each year from Russia.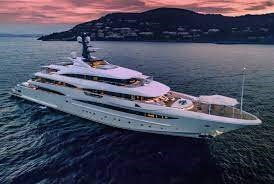 Guselnikov said banks had become more stringent in their checks on the provenance of money in the last few years, so it was unlikely that significant flows of dirty money were entering the UK from Russia any more. But he conceded things had been different in the past. "If any dirty money is invested in UK property, it was before 2008; or before 2011 at the latest, not now. I don't think the UK's attractive any more, I don't think it's possible any more," he said.
It may well be that, as Guselnikov said, many honest Russian businesspeople have indeed been behind these purchases of London property. However, thanks to tax havens and skilled enablers from the world's major financial institutions, their money has been mingled with the proceeds of theft, bribery and corruption. Imagining that Britain will be unscathed by this influx is the macro equivalent of letting a kidnapper, a bent copper, and a heroin trafficker move into your village, and still expecting warm chats at the school gates.
Transparency International published a report last year, which, relying only on public sources of information, identified 160 properties in the UK, together worth £4.4bn, that had been bought by what it called "high-corruption-risk individuals". Most of those properties were in London, and half of them were within three miles of Buckingham Palace – and that is just a fraction of the true total. "There is currently no credible deterrent in place for money-laundering failings from estate agents," the report noted.
Two years ago, a former fund manager called Bill Browder gave evidence to parliament's home affairs committee in which he revealed how $30m (£22m) that had been stolen from the Russian state by a group of corrupt police officers and officials had come to the UK, via 12 different banks, and been spent on an array of luxury goods: $176,000 went on chartering a private jet; $192,000 on redecorating a yacht; $20,000 on private school fees; $41,000 on a wedding dress; $295,000 to pay off an exclusive women-only credit card that offers "the most privileged and luxurious service".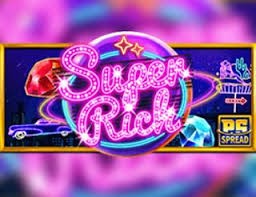 Browder, who was born in the US but is a British citizen, ran a successful Moscow-based fund until 2007, when the corrupt officials fraudulently claimed ownership of two of his investment companies. They realised that, by fiddling the books, they could claw back the $230m in taxes that he had paid on the year's profits, which is what they did. The $30m that ended up in the UK derived from this act of grand larceny. When Browder's lawyer Sergei Magnitsky exposed the fraud, he was arrested and detained in jail, where he was beaten and denied treatment for pancreatitis until he died. Browder has devoted the years since Magnitsky's death to seeking justice for his lawyer, and punishment for those responsible. He employs a team of forensic accountants, who have traced the movement of the money that was stolen from the Russian budget.
The spending that he described to parliament fitted the pattern laid out by Guselnikov: it was being blown on luxury goods, rather than being invested to win influence over British politics or society. But that doesn't mean we shouldn't be concerned about it. This money should have been paid as taxes and spent on hospitals, schools and other services in Russia. Instead, it had been stolen from taxpayers and splashed on an absurd array of goodies. This is the kind of money Britain has been happily fencing for decades. Even now, British MPs only seem to care about it because its owners might harm our national security, rather than because it should be returned to the people it was originally stolen from.
Browder told the home affairs committee that he had traced chunks of the stolen money to 11 other countries – including France, Switzerland and the US – and investigators in every one of those countries had opened criminal cases based on the information he provided. But in Britain – where he had spoken to the Metropolitan police, the Serious Organised Crime Agency (now part of the National Crime Agency), the Serious Fraud Office, and HMRC – he had been turned away every time.
Oliver Bullough, investigating journalist
Proceed to Part VI